Skip Navigation
Website Accessibility
NFL1: Beginning Lace Knitting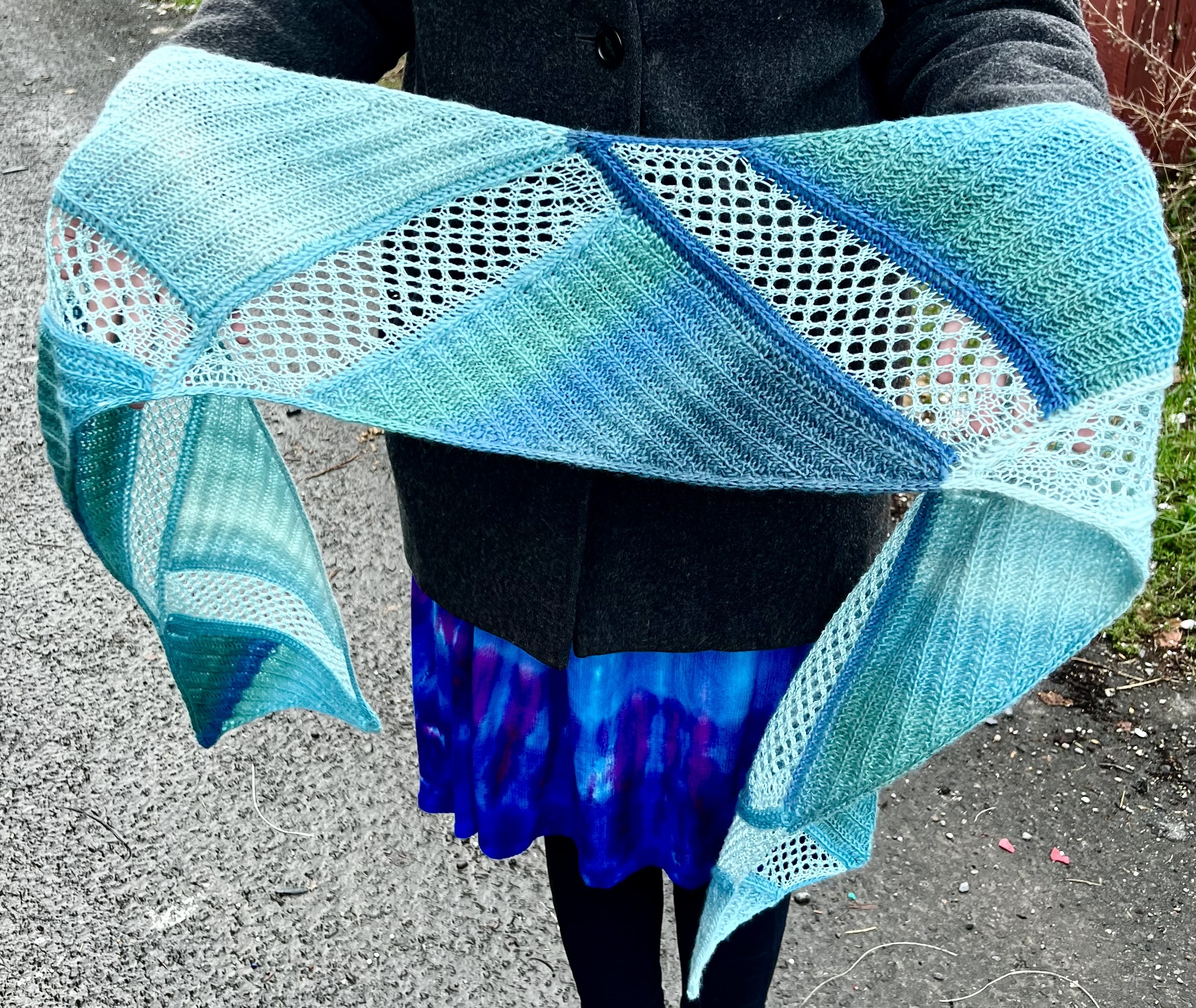 Beginning lace knitting opens a whole new world for the knitter. In this two sessions class, you will learn many of the basic lace stitches used for creating lace garments. This course is designed to teach you how to rad lace charts: hot to ad beads to lace patterns; how to create your own lace projects; and hot to finish and block you lace pieces. You will have the option of practicing your new skills by makin a lace scarf or small, lacy sachet bags. Finally, you will be shown tricks for reading your stitches and avoiding and/or fixing lace knitting mistakes.
The Particulars:

* Learn basic lace stitches
* Learn to read lace charts
* Learn about bead placement
* Learn how to trouble shoot your work
* Learn how to finish and block your lace piece

You will need a skein of fingering weight yarn. If you want to work with variegated yarn, please select a tonal or long color run variegation. You will need a US #5 24" circular knitting needle if you choose to knit a lace scarf. You will need 2 US #4 24" circulars (1 set with bamboo tips and 1 set with metal tips) for knitting in the round with two circular needles to make the lace sachet bag.


Skill Level:
intermediate
Skill Details:
Must be able to knit, purl, increase, and decrease knitting stitches.
Requirements:
1 Skein of fingering weight yarn, one set of US #5 circular knitting needles 24" or 2 sets of US #4 Circular knitting needles 24". These materials will be available for purchase at The Hook & Needle Nook.
Instructor Name:
Nancy Fowle
Instructor Bio:
Born and raised in Spokane, Nancy's grandmother taught her how to knit when she was 10 years old. She hasn't stopped since. After college Nancy moved away to pursue a career in high tech. When she found that retirement wasn't her thing, she became a co-owner of a local yarn shop in a small California mountain town. There she taught a wide variety of classes, including beginning knitting, socks, beaded lace, advanced techniques and fixing mistakes. Moving back to Spokane recently, Nancy has resumed her love of teaching and all things fiber at The Hook and Needle Nook.

NFL1: Beginning Lace Knitting